We are responsible breeders of  Bedlington Terriers based in Sydney, Australia. We produce and show quality Bedlingtons, with a focus on temperament, conformation, and structural soundness.  We are very proud to have bred WW-19 - 18,  EW-18, JWW17, Fioralainn Russian Melody who is with the renowned Russian kennel, L'End Show in St Petersburg.  Our show results speak for themselves.
We are registered breeders with Dogs NSW. 
We're happy to answer any questions you may have about Beddies.  Thanks for visiting!
"

Dogs do speak, but only to those who know how to listen. "
— Orhan Pamuk (author, My Name Is Red)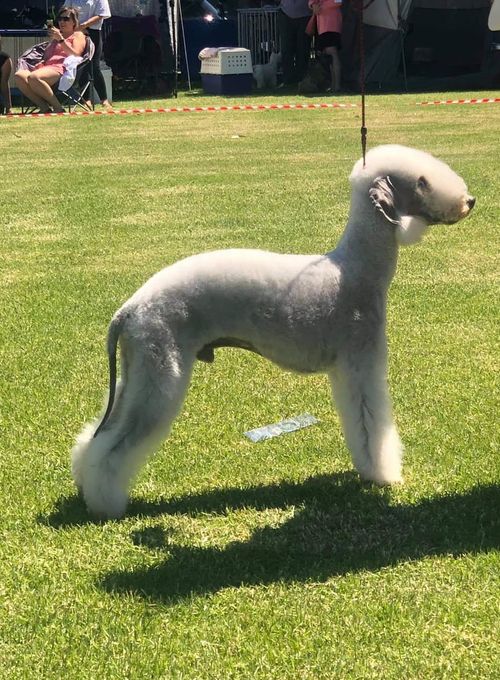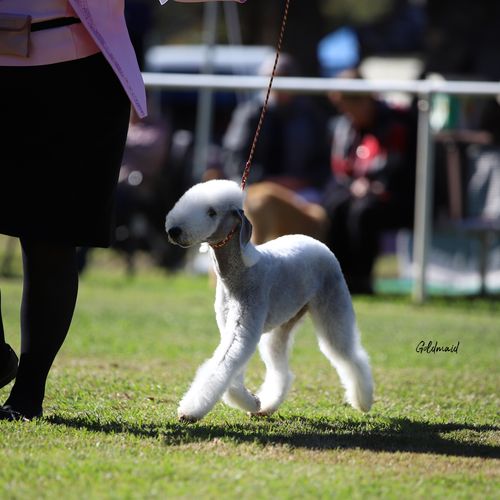 CH Fioralainn Laoch Mor
SEAMUS
No 1 Show Bedlington Terrier on the Dogzonline competion - this is an ongoing comp and only decided at the end of Dec 21.
DEC 21
It feels as thought we have only had a brief break before we are preparing for our next litter.
Dog shows started in November and our team had great results.
We are importing "Semen" from Europe, this should be here before the end of the year, so 2022 will be an exciting year for us. 
Puppy Update:
Extra litter confirmation - Christmas litter.  We may have 1 puppy available.  I do not sell online i.e. DO NOT message without providing information about yourselves.  I will not respond.  I need to know facts eg   Have you previously owned a Bedlington, do you understand they are Terriers and have a dynamic temperament, where will the proposed dog sleep, will it be on its own in the day etc. 
I try and match puppies with their prospective families.  Our puppies grow up in our home, so we get to know them exceptionally well.  We build a relationship with our prospective puppy owners, its not buying a dog and never hearing from us again.  We like to keep in contact and assist where we can as well, if required,  
 We also would like to understand if you have breeding aspirations.  Breeding and showing are a very separate discussion. 
You are visitor number: 10046